Pasta Factory Review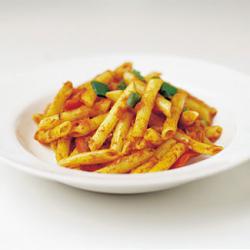 Are you looking for an Italian Restaurant in St. George? The Pasta Factory is a locally owned and operated Italian restaurant, and is a favorite hot spot for local residents. This Pasta Factory review includes information on location, menu, service, pricing, and more.
Centrally located in downtown St. George, inside of Ancestor Square, the Pasta Factory serves exquisite Italian cooking amidst a casual European style setting. Standing apart from commercial restaurant chains, their noodles and sauces are made from scratch daily for quality and a freshness. Savory alfredos and marinaras are poured atop mountains of perfectly prepared pastas, and topped with your choice of well marinated meats and vegetables. The Pasta Factory is a Utah legend for rich, flavorful meals that will satisfy and delight.


With fourteen different types of pasta, seven varieties of sauces, and six selections of toppings, customers are able to create their own signature pasta dish, or choose from a list of made-to-order specialty meals. The chicken fettuccine alfredo is a favorite choice among guests. Upon first bite of this classic dish, one begins to appreciate the complexity of a recipe that renders so many pleasurable sensations. Complemented with delicately seasoned bread sticks, served hot at the table, any meal at the Pasta Factory becomes an Italian favorite.


In addition to signature pasta dishes, the restaurant offers some delectable salads, including a chilled bow tie pasta salad, tossed with fresh greens, and perfectly aged Parmesan cheese. Also, a lighter option includes a spring salad with a unique fruit medleys that inspires flavor in every bite. Non-alcoholic apple beer and flavored lemonades garnished with raspberries are some of the many refreshing beverage options on the menu. Plus, the Pasta Factory offers a number of tempting Italian desserts that can only be described as heavenly.


Although the quality of food is extraordinary, the dining atmosphere at the restaurant is set to be casual for your comfort. Tables and booths are available indoors, or guests have the option of dining outside under a shaded canopy. Meal prices start at approximately $6-$7, with specials available during the lunch hours. Overall, this dining experience is a fabulous discovery of custom quality and flavor.
Location/Contact Info