The Painted Pony Review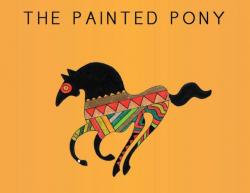 Looking for fine dining in St. George? The Painted Pony is a locally owned and operated restaurant with excellent food, atmosphere, and presentation. The Painted Pony review includes information on restaurant location, service, menu, pricing, and more.
Located in the heart of St. George, inside of Ancestor Square, The Painted Pony provides an upscale dining experience in an atmosphere of elegance. Fresh flowers, unique southwestern art, and subdued lighting create a romantic ambiance for the perfect evening. However, the greatest treasure at The Painted Pony is an award winning menu of contemporary American cuisines, that will delight and satisfy in both flavor and presentation.


Every meal is a signature dish at The Painted Pony. The restaurant has perfected the fine art of using fresh ingredients and delicate seasoning. Food descriptions promise something sophisticated and intriguing, allowing you to discover items that are creative and unique. Plus, the chef's masterful touch provides an opportunity to enjoy some traditional dishes in a new way. The surf and turf, a popular choice, features a tenderloin tataki tower, chile dusted scallops, and pineapple mojo. Another decadent option, the bacon wrapped duck, consists of an apple stuffing, celery puree, and cider reduction.


In addition to some amazing main courses, the Painted Pony serves appetizers and deserts that are equally impressive. The cheesecake tower, with its blueberry and raspberry puree between almond wafers, is a favorite amongst the locals. Plus, the restaurant boasts of an extensive wine collection that provides an array of choices to compliment each meal.


The Painted Pony is open for lunch and dinner. Prices are moderate for this type of dining experience, with dinner starting at approximately $31 per plate. The restaurant describes appropriate dining attire as casual-elegant and welcomes reservations, but does not require them on most nights. Overall, The Painted Pony has been recognized by many as the best dining experience in St. George. With generous portions and an attentive staff, it is guaranteed to provide an indulgent evening of high caliber.
Location/Contact Info
Address:
Ancestor Square - 2 West St. George Blvd.
St. George, Utah 84770
Website:
http://painted-pony.com
Phone:
(435) 634-1700