Pizza Factory Review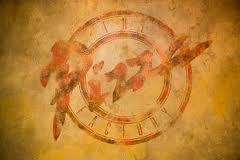 There are plenty of restaurants and dining options in the St. George area. Pizza Factory is locally owned and operated, and definitely one of the local favorites. If you are looking for a great salad bar, soup, or pizza you may want to read this Pizza Factory review.
Providing an enjoyable dining experience and exceptional taste, the Pizza Factory serves some of the best food in St. George. Located in the heart of downtown, within Ancestor Square, this restaurant provides a comfortable atmosphere with a fun and unique factory ambiance. Pizzas and calzones are made with the highest quality ingredients, to produce a taste that is fresh and savory. The restaurant has become a favorite place for locals and guests to dine casually and relish in truly delicious Italian cuisine.


The Pizza Factory creates masterpieces, as they build their pizzas from scratch, and top them with your choice of fresh, carefully selected meats and vegetables. Plus, all the dough and sauces are prepared in house daily, to ensure quality and freshness. Customers can choose between more than half a dozen made to order specialty pizzas, or create their own custom design. The garlic chicken ranch and barbecue chicken pizzas are popular specialty choices that stem beyond tradition and entice the taste buds.


In addition to great Pizzas, the Pizza Factory serves their famous bread twist that are large, delicately seasoned, and baked to perfection. Also, they offer a number of tasteful deli sandwiches, served hot or cold, with the finest meats and cheeses. The soup and salad bar is kept clean and fresh, with enough variety to meet anyones tastes. Plus, a select number of pasta dishes, impressive calzones, and some coveted desserts tempt guests to indulge.


The environment at Pizza factory is casual, and well suited for family dining. Personal pizzas and other meal items start at around $8 in price, with service that is generally fast and friendly. In addition to the main restaurant at Ancestor Square, Pizza Factory Expresses exists on the west side of town and in the Washington area. Regardless of which location you visit, it will entail a remarkable dining experience with phenomenal Italian cuisine.
Location/Contact Info