Red Cliffs Mall St. George Review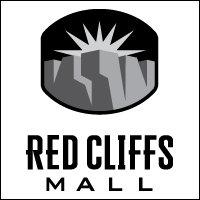 Looking for activities in Southern Utah? Red Cliffs Mall offers not only shopping but dining, movies, and more. This Red Cliffs Mall St. George Review offers information on mall stores, hours of operation, services, dining options, and special offers and events.
The Red Cliffs Mall in St. George features great anchor stores such as Dillard's, JCPenny, Sears and Barnes and Noble. Other stores that are offered are:

Buckle
Hollister
Bath & Body Works
Foot Locker
Hallmark
Chico's
Coldwater Creek
See's Candies
Lane Bryant
Motherhood Maternity
Kay Jewelers
American Eagle Outfitters
LensCrafters
Buckle
Hot Topic
. . . and more!
The Red Cliffs Mall is open Monday through Saturday from 10 am to 9 pm and on Sunday from 12 pm to 5 pm. The mall offers an ATM, copy and fax services, a notary public, stroller rentals, wheelchair service and a lost and found. For fun the mall offers kiddie rides and photo booths.


The food court has some great finds and is right inside of the east corner of the mall. There is also a Pretzel Maker by the Sears entrance. Outside of the mall there is an Arby's and a Ruby Tuesday's.


On the Southeast corner of the mall parking lot is the Red Cliffs Cinema. This is a great theater with four screens. Tickets are great prices: Adults $6.50, Children $4.50 and Seniors are $4.50. Matinees are offered during certain seasons. To call and check on what is playing or show times just dial 1-435-673-1994.


This theater does not have listening devices or disabled seating.


Red Cliffs Mall offers "The Club" which is a savings program. You simply go to their website at redcliffsmall.com and click on the link for "The Club" to register. You can win shopping sprees and more depending on the promotion.


At holiday time the Red Cliffs Mall always has Santa visit for photo shoots with the little ones. The whole mall is decorated and the feeling is very festive. This makes a fun experience for the whole family. For a great gift any time of year the mall offers a gift card that you can purchase and give away. The lucky recipient can use the one card at any of the Red Cliffs Mall shops! This saves you time and gives the recipient so many wonderful options! Just come to the mall office or ask any of the staff members in the stores. You can also get more information on gift cards at redcliffsmall.com.
Depending on the time of year the mall is where you will find many locals walking before the stores open. This is great for the more extreme temperatures. For more information on when the doors open for those that wish to walk the corridor for exercise you can call 1-435-673-0099.


The Red Cliffs Mall is a proud partner with Habitat for Humanity. They work together in the Southwest region of Utah to fight against poverty in our area. From time to time in the next few years the Red Cliffs Mall will invite its shoppers to take part in different events that support this great cause.


Come on by and shop, dine and even catch a movie!!!
Location/Contact Info